That's the thing about NOLA; the music never stops.
Yesterday, at the Zydeco music festival (or the zydeco music fess as it's called down here) I heard a group called BeauSoleil avec Michael Doucet. I'd heard their music before (like on the soundtrack for "The Big Easy") but I'd never gotten to hear them live. What a joy.
Then, after dinner last night, we went to hear Linnzi Zaorski at the Three Muses down on Frenchman. Here's a clip of her from a scene in the movie "The Mechanic."
Not a bad place to place to hear her sing. Well, it's not the best place to hear her, but they make a very decent sezarac.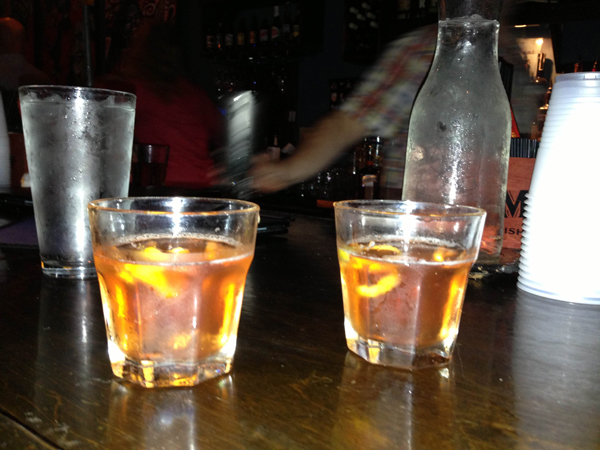 And of course, outside on Frenchman, there was a very large collection of brass musicians just jammin' on the street. A huge crowd had started to form and cars were having a hard time getting through. I didn't take any pictures because I forgot my camera, but trust me, it was a pure New Orleans experience with people dancing and drinking in the street and screaming brass seriously funking out.
And did I mention this was a SUNDAY night?