I've not done a lot of traveling of late but that's not all bad. (Huppy is of course gallivanting about the Caribbean again.) I've been busy building up a client base here in southwest Wisconsin. Two of them have kept me more than a little busy.
First, the Great River Shakespeare Festival in Winona, MN needed an annual report a brochure and some posters.
And second, and the biggest deal, was a project for the Hillview Urban Agriculture Center here in La Crosse. I started working on designs for the thing back in May and the final product was finally printed a few weeks ago. It's a fundraising magazine for Hillview and is all about the local food system here; it's history, what Hillview and others provide for the community and where they hope to take it all into the future.  Give it a looksee. (Hint: You'll want to move here after you see it.)
I finally get back to my computer to do what I want to do and what's the first thing I crank out? This!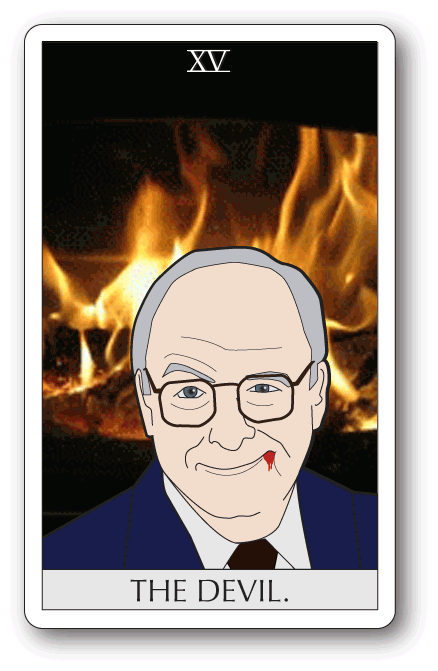 (You might recognize the original drawing from the set of tarot cards I did. I really felt that Mr. Cheney need an update, based on the recent release of the torture report and his "defense" of it. Uff da. Why aren't any of those bozos incarcerated?)